Chopra International Stocklots
---
CHOPRA INTERNATIONAL deals in stock in every product under the textile Umbrella.
we specialize in stocking quality seconds, cancelled orders and over productions, bringing you the best in pricing and variety of design.
We are an online inventory of ready to sell stocks of textile goods in India and the stocklot details are just one click away.
You can have a look at our STOCK GALLERY to view the available stocklots.
We maintain an updated database of stocks of textile and are constantly in search of new stocks to provide you with the latest products.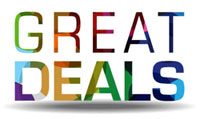 MISSION
Our website is a credible and detailed source of information about stocked goods.
We intend to help textile suppliers across India in encashing the true potential of their stock goods.
We also strive to provide A grade export quality products to our clients at stock prices and for immediate deliveries after thorough quality inspections and checks
QUALITY POLICY
We understand the importance of quality even though the goods we trade in are surplus/stocks/off price goods.
In order to ensure quality delivery, we have our own dedicated staff to do inline & mid line quality checks ( QC) and do final inspections in our warehouses before the dispatch of goods.
In continuation with our Quality first approach we offer our buyers Independent Third Party Inspections from world renowned Inspection agencies like Tuv Rheinland, SGS, InterTek, Bureau Veritas etc